We're excited to announce the coming release of Validation Manager's new user interface (UI). To give you a sneak peek at what to expect, we sat down with our development team to get the inside scoop on this update. Here's what they told us.
Exciting changes ahead!
A faster, more intuitive user interface
The most prominent change besides the brighter colors is that the new UI will work faster. Therefore, it will be more pleasant to work with large studies involving multiple instruments and analytes. Basically this means that it's lighter for your browser to load the views, making it faster to use large views such as Goals planning. Regarding certain reports, you were earlier required to select an analyte or instrument before viewing the results to prevent your browser from freezing. This will not be necessary anymore after the update.
To make your user experience even better, wide report views can be expanded so you can easily see the full report content and graphs. List views will have better options for sorting, filtering and scrolling to help you find things more easily.
More languages supported
Up until now, Validation Manager has only been available in English. With the new UI, we are able to add more supported languages, starting with German. We can later add more if our customers request and are willing to participate in reviewing the translations.
A behind-the-scenes look
Reasons behind the changes
The above mentioned benefits are not the only reasons why Finbiosoft is investing in this change. Teemu Qvick, the Head of Development, mentions that the modernized UI not only improves the user experience, but also helps us prepare for the next big stage of Finbiosoft's product portfolio, the launch of the Finbiosoft Cloud.
"It will be a groundbreaking service that enables you to gather different viewpoints regarding your laboratory quality, like verifications and external quality assessment (EQA). You can still continue to use Validation Manager pretty much the same way as you are used to, but on top of that you will be able to start using the other services as well to get more insights into you laboratory quality. This new way of centralizing and integrating all the data needed into one laboratory quality management solution will provide unprecedented benefits for our users. So stay tuned!," Teemu says.
How big is the update?
Tommi Hirvonen, who is in charge of the Validation Manager trainings and customer support, reassures that even though the new UI will look a little bit different, the basic logic of how to use Validation Manager does not change.
Buttons and links are where they used to be, and workflows are not changing. Reports are calculated as before, and their content is arranged similarly as in the old UI. That's why using the new version of Validation Manager will feel pretty much the same as what you're used to.
"We've aimed to create a familiar user experience, even though many small improvements will be released with this update. I'm confident that you will not need new trainings to start using the new UI," Tommi says.
He emphasizes that we want to make this update a positive experience also for those users who may feel insecure.
"We are going to create a small package of free online training content to familiarize you with the new UI. Also, remember that our customer support is here for you, ready to answer your questions and help you with your work whenever there's something puzzling," he says.
Will it all change in one night?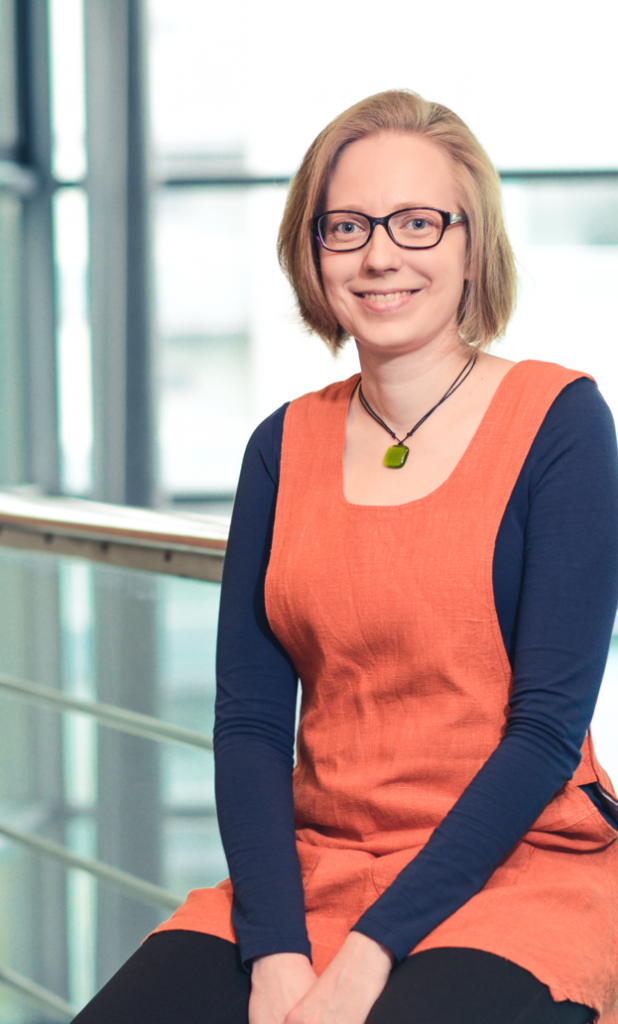 The short answer is no. Eeva Pursula, our Software Quality Assurance Specialist, explains that the new UI is planned to be released in multiple steps.
We have started with administration features and the most used workflows, and those will be released first. You will be able to switch between the old and the new UI as long as the new UI is missing any features that are actively being used.
At some stage, we will introduce the possibility to change the language of the user interface. The first supported languages are Finnish and German and more languages will be added later based on customer requests.
"We've discussed the risks related to these changes, looking for ways to make this transformation as pleasant as possible for our users. We also acknowledge the fact that it will take time for us to get everything work properly in the new UI, but we want you to get the benefits as soon as possible. That's why we are dividing the changes into phases," says Eeva.
The goal is to release the first part of the new UI for all users a little bit after the new year. Some selected users will get access to the new UI earlier than others. This is because we develop our products in close co-operation with our users, and selecting some of our real users as beta users is the best way to get this feedback.
Become a beta user
Do you want to get early access to the new UI, get a peak into the Validation Manager development process, and contribute feedback? Sign up to become our beta user by sending us an email at [email protected]! Act fast, as only a few beta users are to be selected!
As a beta user, you just need to use Validation Manager as you always do, only with the new UI, and let us know how it feels like. In the first stage, we will especially appreciate feedback related to the German interface language, administration features, Quantitative Accuracy study and Measurement Procedure Comparison study. You don't have to comment on all of them, but rather one or two areas that you've chosen to focus on. These changes that you have access to have already gone through our quality assurance process, but still need your feedback before being released to the world. This means you'll have a significant effect on the future of Validation Manager, making sure the user experience will be enjoyable for yourself and other peer users!
Accomplish more with less effort
See how Finbiosoft software services can transform the way your laboratory works.
Request a demo