ORGANIZATION TYPE
Medical laboratory
TEST RESULTS PER YEAR
≈ 20 million
DEPARTMENT
MDx
Toxicology
Clinical chemistry
PRODUCT USED
Validation Manager
About
Labor Mönchengladbach is one of the largest, most modern medical laboratories in Germany. While facing the highest quality and efficiency standards, they need to comply with strict regulatory guidelines.
"None of Excel-based solutions could provide anything close to the same level of automation, traceability, and ease of use we were looking for."
André Frontzek, Senior Scientist at Molecular Diagnostics Department, Labor Mönchengladbach
Quality assurance for relocation and new instruments
Labor Mönchengladbach faced challenges in ensuring the required quality assurance as they relocated their laboratory and introduced a huge clinical chemistry automation line. They needed a solution which could automate the method validation process and to reduce the manual work needed to manage data and create reports.
Transform the way your laboratory works
See how Validation Manager can help your laboratory complete more verifications in less time.
Request a demo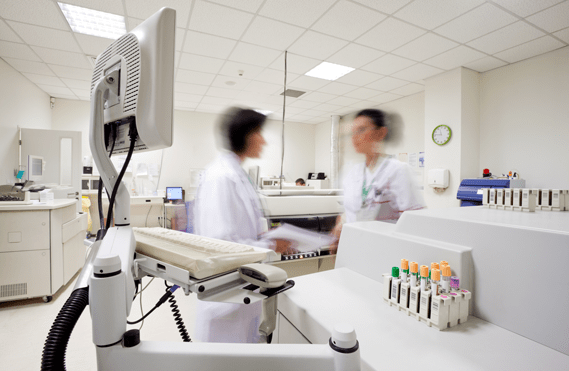 Automated validations for clinical chemistry and MDx
Labor Mönchengladbach used Validation Manager to fully automate and digitalize the method validations across their organization.
Finbiosoft built solutions to get data from different sources—e.g. LIS and instruments of Labor Mönchengladbach to flow to Validation Manager. Features like uncertainty of measurement were implemented to ensure RiliBÄK compliance.
As Validation Manager utilizes CLSI protocols, Labor Mönchengladbach could also rest assure that they fulfil the strictest ISO requirements.
"The actual amount of time saved was higher than the 95% rate mentioned on their product website. Our validation and verification process with the related V&V data is now more comprehensive and better organized than ever before. I would recommend Validation Manager to my colleagues so they may see the benefits by themselves."
Thomas Berche Quality Manager at LaboröM nchengladbach
More validations done, with less work
With Validation Manager, their Quality Manager could now do a complete verification analysis and in parallel create corresponding documentation for thousands of samples and hundreds of analytes in just few minutes. This enables them to conduct method validations more frequently than before, with significantly less work.
Wondering how Validation Manager can work for your lab?
Schedule a customized demo with our specialist. We'll go through your needs, questions, and ways Validation Manager can help boost your verifications.
Request a demo